Mallard's Team of the Week — Nelson Bantam House 2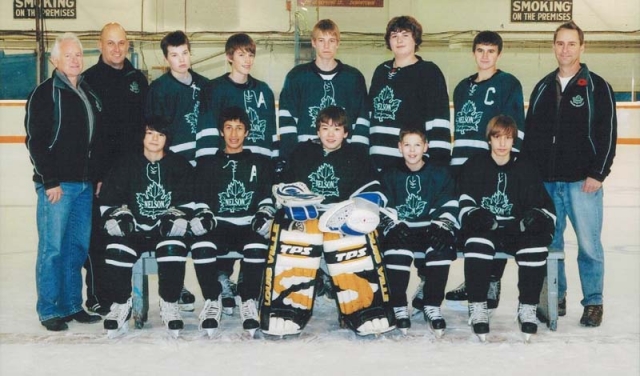 Nelson 2 Bantam House squad played well but lost all three games at the West Kootenay Championship Tournament this past weekend in the Heritage City.
However, there's more to Mallard's Team of the Week selections than wins and losses. Integrity and sportsmanship matters a lot when selections are made, and Nelson 2 had it all and more.
So staff and management at Mallard's Source For Sports would like to salute Bantams with Team of the Week honours.
The team includes, back row, L-R, coach Glenn Sutherland, trainer Dan Szabo, Will Tucker, Spencer Szabo, Jacob Timmermanns, Austin Meehan, Cole Sutherland and coach Bryan Carmichael.
Front, Cosmo Rich, Justin Willness, Austin Kobayashi, Danny Marsden and Jason Carmichael.