Mallard's Team of the Week — Nakusp Senior Boy's Soccer Team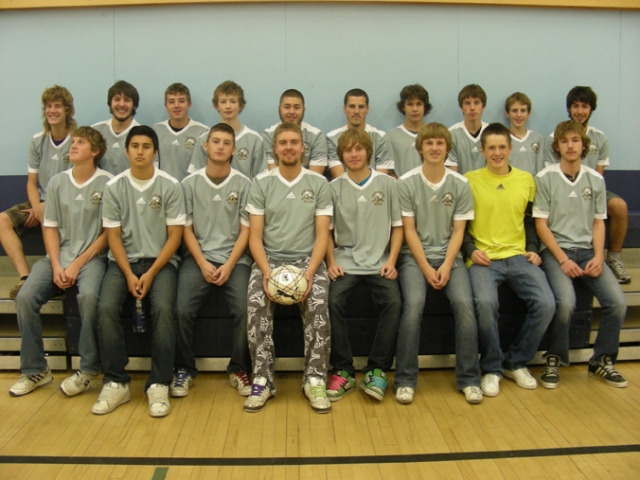 The Nakusp Boy's Soccer team managed a sixth-place finish at the B.C. High School A Championships hosted last month in Rossland. Nakusp lost its final contest to Pemberton in the 16-team tournament.
Staff and management at Mallard's Source for Sports would like to congratulate the boys on the top ten finish with Team of the Week honours.
The team includes, back row L-R, Graeme Becker, Garret Bowman, Bryce Cann, Greyson Reitmeier, Terryn Stenseth, Kris James, Quinton Fahlman, Zac Friedenberger, Nathan Hawe and Jacob Balske. Front, Andrew Likness, Kellan Nishida, Sean Harper, Brody simpson, Dylan Homis, Bryce Mcginnin, Kodi bowman and Jade Streliev.
The other two West Kootenay entries, Rossland and Boundary Central of Midway, finished 15th and 16th, respectively.